The intent of this project is to create a looks-like/works-like prototype, enabling the designer to interact with their solution in a realistic manner. The product will be an innovative piece of furniture that considers the user, the purpose, ergonomics, materials, aesthetics, structure and fabrication.
'Ready to Assemble'                         'Knock Down'                                 'Nomadic
Skills used: Sketching, modeling, CAD modeling, woodworking, fabrication
Phase 1 | Research & Conceptualization
The aim of this stage is to identify a specific user and their needs or opportunities related to furniture. This will involve researching behavior patterns, usage and usage environments, the current market situation, any deficiencies in existing products, and trends. The objective of this conceptualization phase is to generate a range of ideas for innovative, aesthetically pleasing, and feasible furniture solutions.
The purpose of this phase is to refine a single design direction for a solution that embodies appropriate aesthetics, outstanding functionality and ease of fabrication. Each designer must fabricate a full- scale looks-like/works-like model and a supporting presentation that puts the solution into context.

Couches lack multi-use functions. 
The user inevitably has to buy a second piece of furniture for storage, or have a messy shelf of items. 
Couches are a necessity in the living room


The living room environment can be a space for a large variety of activities, with this comes a lot of items that need to be stored. It is important to consider these activities while researching and designing.
Is looking to maximize their use in a couch,
Can't move multiple pieces of furniture multiple times a year,
Might be buying a couch for an unfurnished small living space, or
Can't afford a lot of furniture.
Problem:
Couches lack storage ad function. The user has to buy two or more pieces of furniture to have a functioning living space.
Solution:
Create couches that have versatility and functionality including shelving and modularity. 
- Multi-functionality
- Portable
- Maximize use of space
-Affordable
- Customizable
-Intuitive assembly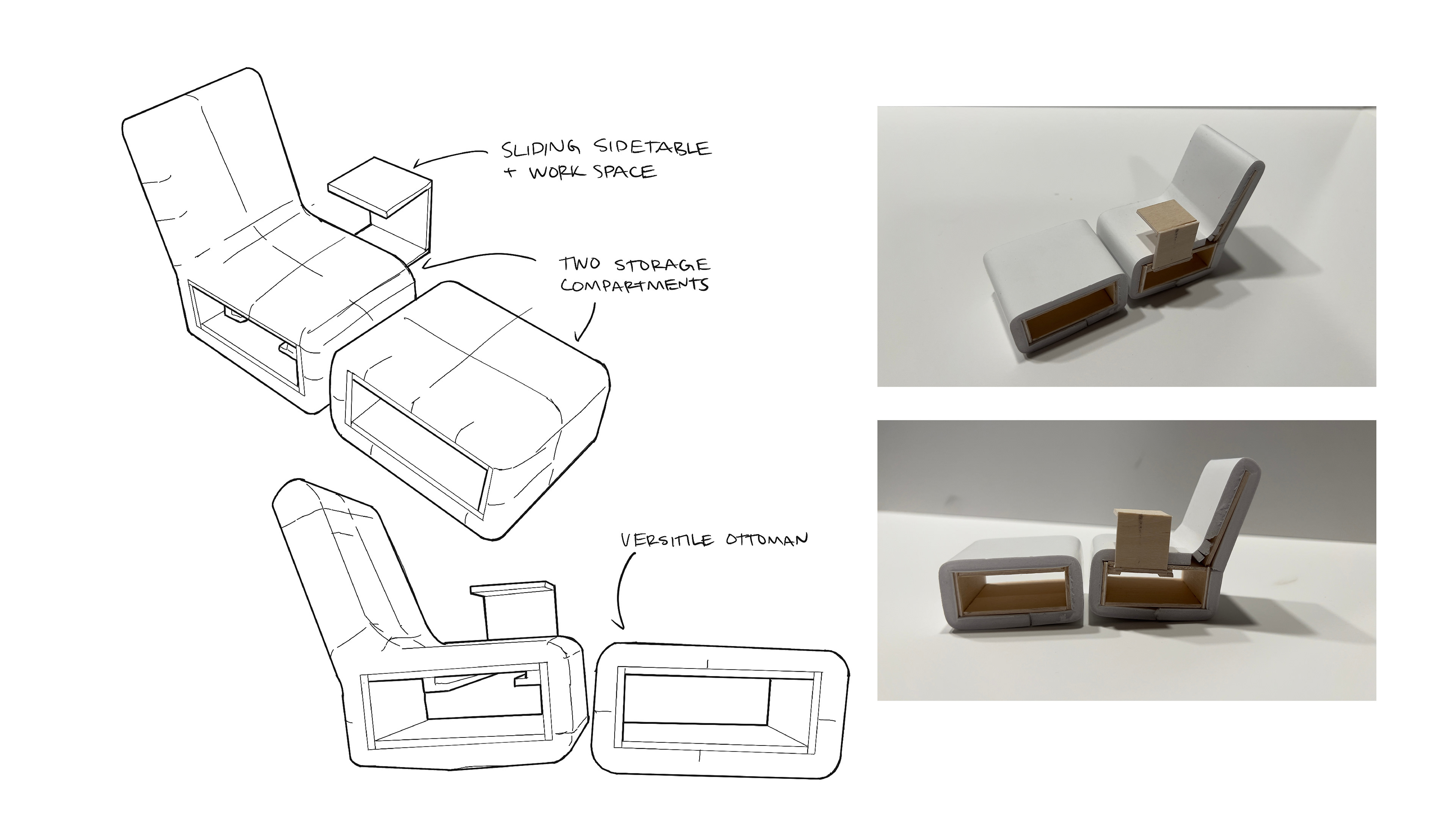 Many revisions were made during the process some of which included laser cut models. The model was completed as it would exist in real life to ensure that the fabrication of the couch would be successful.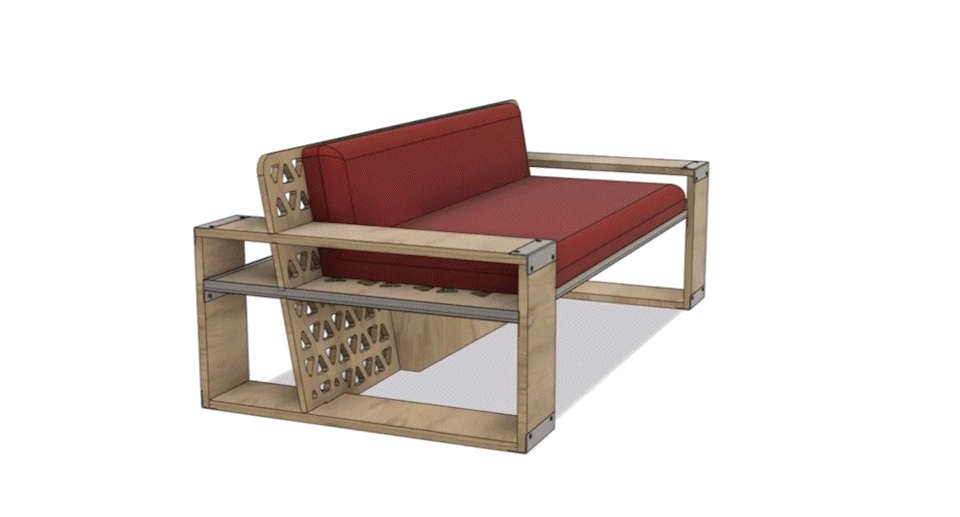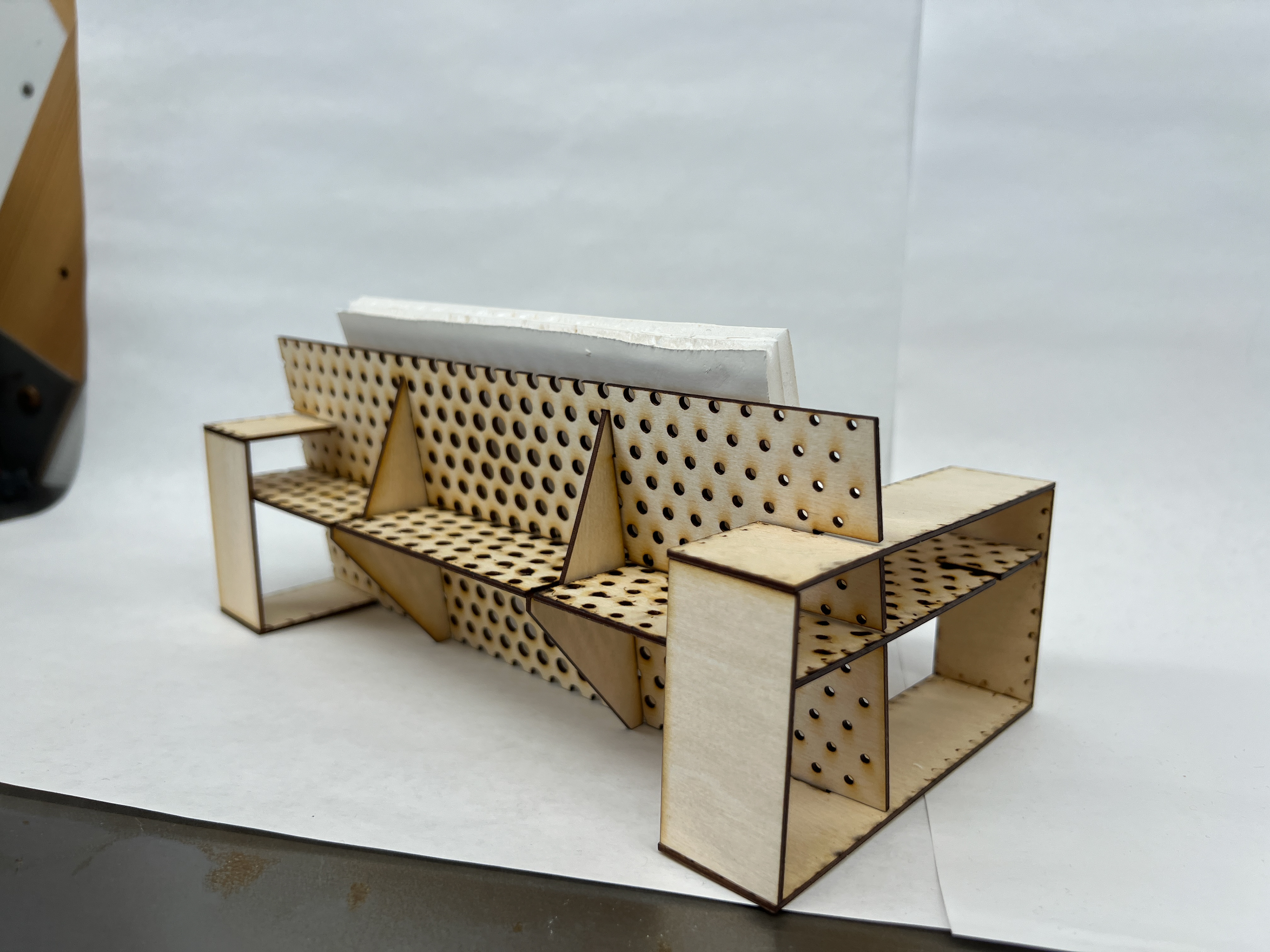 Once the model was complete, I could start ordering parts, hardware, and begin cutting the main base of the couch.