Skills used: Sketching, CAD modeling, Prototyping, Keyshot rendering
01 - Simple components to aid in recycling
02 - Sustainable and recyclable materials
03 - Quality product that will last forever with proper care
04 - Cleaned easily with removable components 


Claims to have "Advanced Toast technology" but has features that resemble most of the toasters on the market. It has a plastic base,  and pressed metal for the top to cover all the generic toaster internals.

01 - Connection of manufacturer and recycling process - a system to return old, used, or broken products and parts.
02 - components comprised of 90% recyclable, recycled, biodegradable, or bio-based materials
03 - Fewer parts - consumer or manufacturer is able to take apart and clean product to recover materials
04 - Modular design so that parts can e easily swapped out without jeopardizing the entire product.
05 - Circular life cycle, skip the landfill!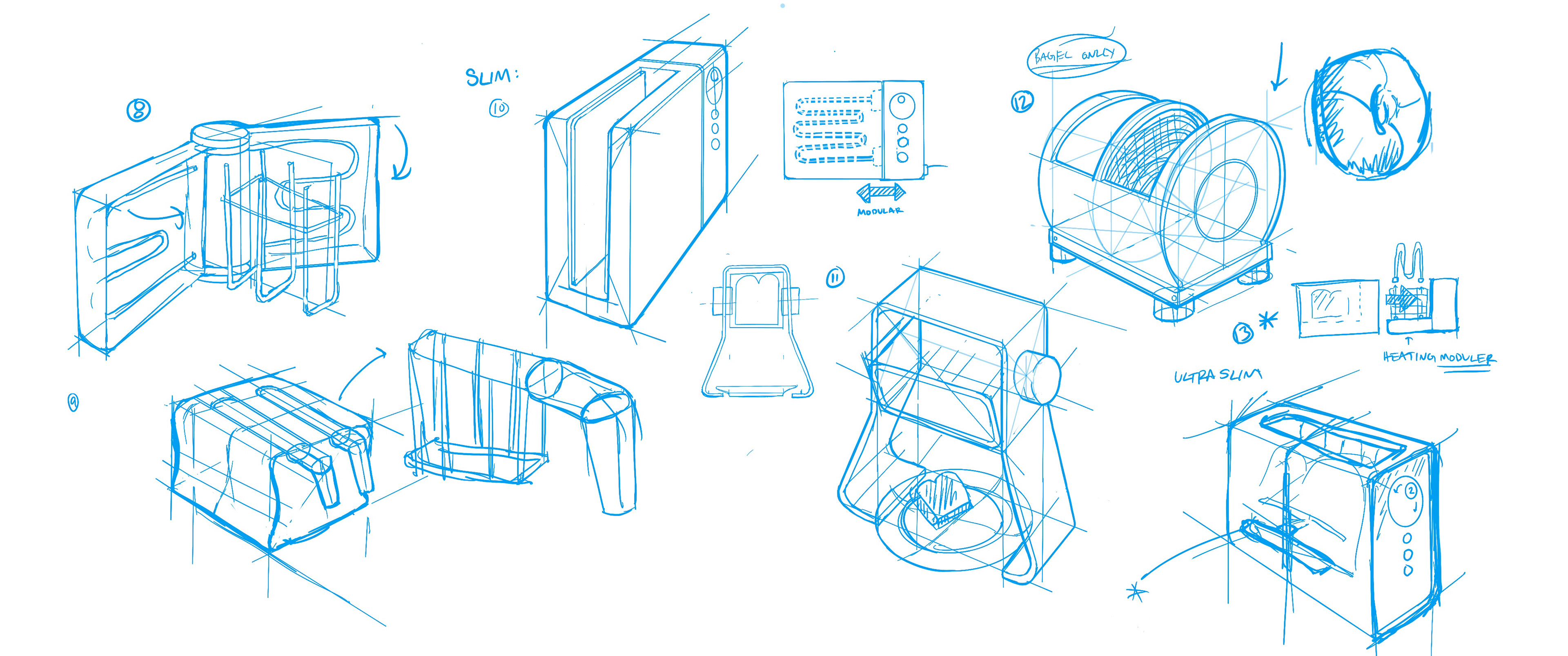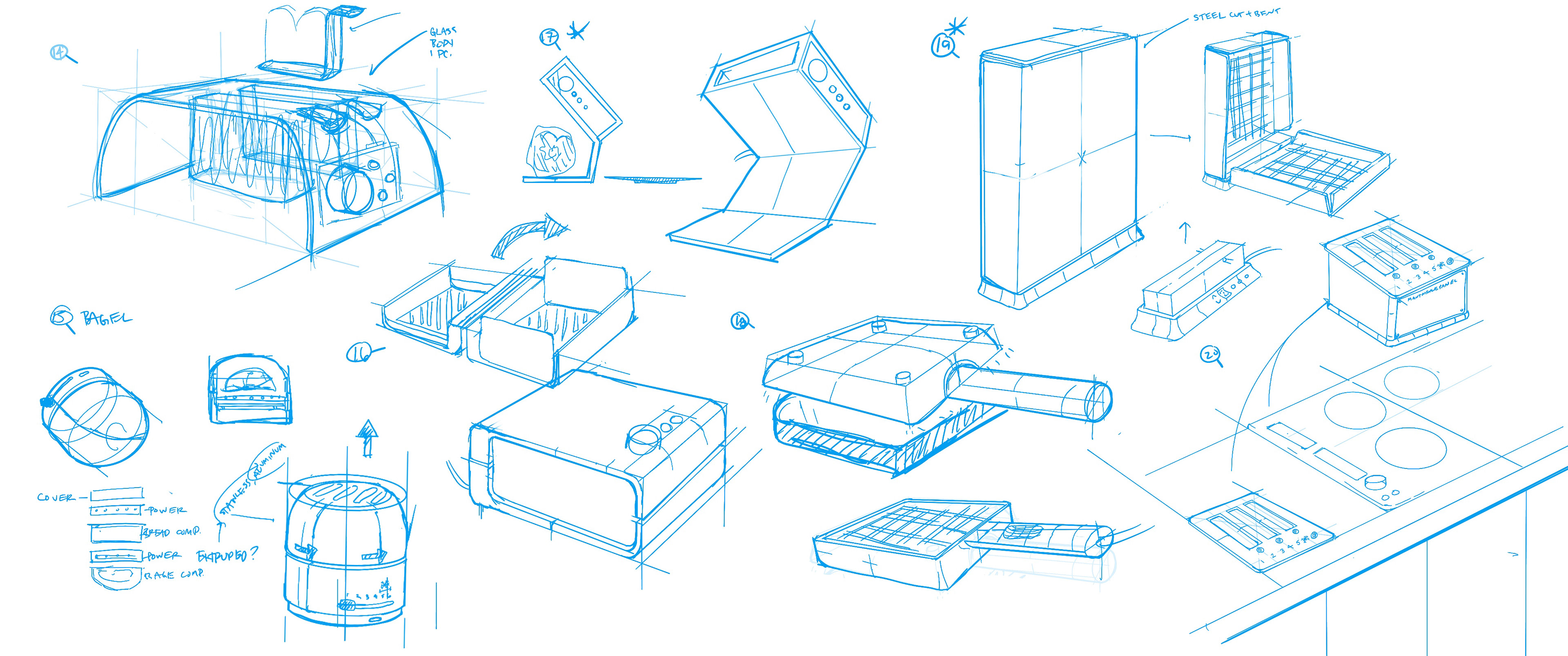 PORCELAIN is made from natural and abundant raw materials. It also has good recyclability and repurpose ability, as well as a fireproof insulator. 
STAINLESS STEEL is a strong, corrosion resistant material that can be recycle infinitely and does not strong effects on the environment if recycled properly and is kept away from landfill.
CELLULOSE-BASED BIO-PLASTICS have the potential to be a more sustainable alternative to traditional petrochemical-based plastics, as they are made from renewable resources and can be biodegradable or compostable.